Dr. Charles E. Wilhite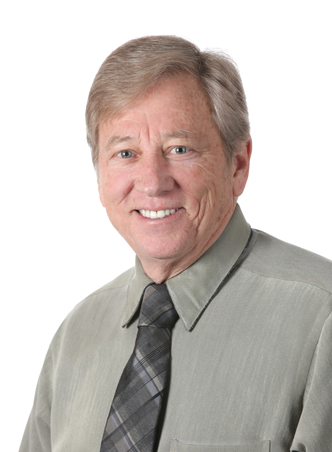 Dr. Wilhite was born in Honolulu, Hawaii, the son of a career Navy chief. He grew up in Santa Clara, California, and attended Santa Clara University on a California State Scholarship. He then attended Georgetown University School of Medicine on an Armed Forces Medical Scholarship prior to entering active duty in the United States Navy. He completed an internship and residency at the Naval Regional Medical Center in San Diego, finishing his residency in 1984.
During his military service, after his internship and prior to starting his Orthopedic residency, Dr. Wilhite served one year as the General Medical Officer for the USS California, a military warship assigned to the USS Nimitz carrier task group involved in support of the Iranian hostage crisis. Upon completion of his residency, he was assigned for two years to the Naval Hospital Roosevelt Roads, Puerto Rico where he was the Chief, Department of Orthopedics. After his tour of duty in Puerto Rico, he returned to the Naval Hospital San Diego, as teaching staff on the Total Joint Service and Director, Knee Service.
Dr. Wilhite completed his military service in 1987 and moved to Chico. He initially joined the Chico Medical Group, where he stayed for four years. For nine years he was in association with Dr. Douglas Benson or solo practice. In 2003 he joined Dr. Nicholas Komas in forming Chico Orthopedic Surgery and Sports Medical Associates. In 2013, Chico Orthopedic Surgery merged with Orthopedic Associates of Northern California.
A former chairman of the division of Orthopedics, Neurosurgery and Podiatry of Enloe Hospital, Dr. Wilhite currently has privileges at both Enloe Hospital and Skyway Surgery Center. He has previously functioned as a Qualified Medical Examiner in the Worker's Compensation system, but now prefers to devote his full time to direct patient care. He strives to maintain continued training and medical education and successfully passed his recertification examination for the American Board of Orthopedic Surgery in 2016.
Dr. Wilhite is a Fellow of the American Association of Orthopedic Surgeons. Dr. Wilhite served as the Orthopedic Surgeon for the Chico Rooks soccer organization. He also assists Dr. Komas in treating the athletes of Butte College.
Dr. Wilhite lives in Chico where he raised his four children; three grown and one younger child still at home in school. Dr. Wilhite especially enjoyed following his children's multiple athletic endeavors, and he and his children have been heavily involved in soccer and tennis in the Chico community.
---