Dr. Calvin Hu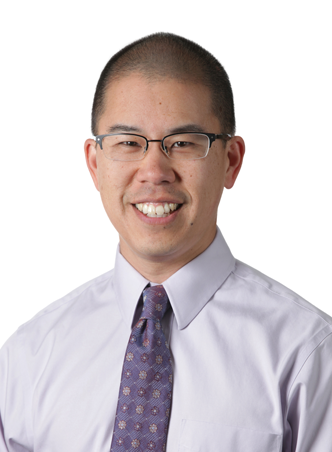 Board certified orthopedic surgeon Dr. Calvin T. Hu has been practicing since 2013. Dr. Hu specializes in all aspects of orthopedic foot and ankle surgery. His goal is to provide expert, thoughtful, and compassionate care to his patients by considering all forms of treatment, both surgical and non-surgical, in order to develop the best treatment plan together.
Through his extensive training and experience, Dr. Hu treats the entire spectrum of the foot and ankle problems, including hallux valgus (bunions) and hammertoes, hallux rigidus (big toe arthritis), neuromas, midfoot arthritis, cavus (high-arched) feet, flat feet, posterior tibial tendinitis, peroneal tendinitis, ankle arthritis, Achilles tendinitis, osteochondral lesions, ankle instability, as well as foot and ankle fractures. He performs ankle arthroscopy and he is fellowship trained in total ankle replacement.
Dr. Hu grew up in Phoenix, Arizona. He attended the University of California, Berkeley for his bachelor's degree and graduated with honors in biochemistry. He earned his medical degree from Washington University in St. Louis School of Medicine in 2006. He then went on to complete his residency in Orthopedic Surgery at the University of Rochester in western New York, followed by a year of fellowship training in Orthopedic Foot and Ankle Surgery at Harborview Medical Center in Seattle, Washington.
After fellowship he spent three years in Hamilton, New York to serve as the only orthopedic foot and ankle specialist in that region. He joined Orthopedic Associates of Northern California in July 2016. He enjoys camping, hiking, and bicycling with his wife and two children.
---